About the class
Sign up for this class to boost your ROI and increase your average order value today. A three-hour 100% eggless workshop comes packed with all the theories and techniques needed to ramp up your French baking skills. A foundational guide that'll help you bake all kinds of entremet and more, here on!

What you will learn
Basics of French baking. Foundational pillar of baking- theoretical & practical.
Learn about different kinds of sugars, flours, fats and egg free substitutes.
Learn how to adapt to a recipe (picked up from a book, internet etc) and substitute it with Indian ingredients that are easily available at any local general store.
Full-proof recipes of each component of this 10-Layered Ultimate Entremet. Namely:
- Eggfree dacquoise
- Any berry compote
- 55% whipped ganache
- House-made hazelnut praliné from scratch
- 38% lightest chocolate mousse ever
- French crunchy biscuit (feuilletine)
- All-time easy cocoa butter spray
- Fancy delicate French decors
Various uses of each component to curate additional products.
Decadent full-proof basic lush chocolate ganache recipe.
Detailed understanding of multiple French techniques.
PDFs of each recipe
About the dishes
This workshop ensures you acquire a fine skill set to acquire more and more customers with every passing month and the best part is you do not even need to have any prior experience in baking, just a lot of willingness to learn along with chef Minali. While it may seem that making complicated looking and tasting desserts would not only be expensive but also tough, believe us when we say that it's totally not. Alongside teaching you how to make a 10-Layered Ultimate Entremet, this workshop will also be sharing general foundational baking & costing tips with you during the class. And of course, we are geared up to answer any doubts you have regarding baking. This class will also help those who want to take their hobby to the next level. The best part is that Minali would not only be sharing her kitchen recipes (that have been guarded for so many years) but also her exclusive suppliers' list.
Price: Rs 2,499 inclusive of GST
Date: Wednesday, 4th May
Time: 3 pm to 6 pm
Location: 310, Adhyaru Industrial Estate, Sun Mill Compound, Lower Parel, Mumbai. Landmark - Opposite Phoenix Mills and lane adjacent to Manyawar
Limited seats available on first-come-first-serve basis. Hurry and book your spot!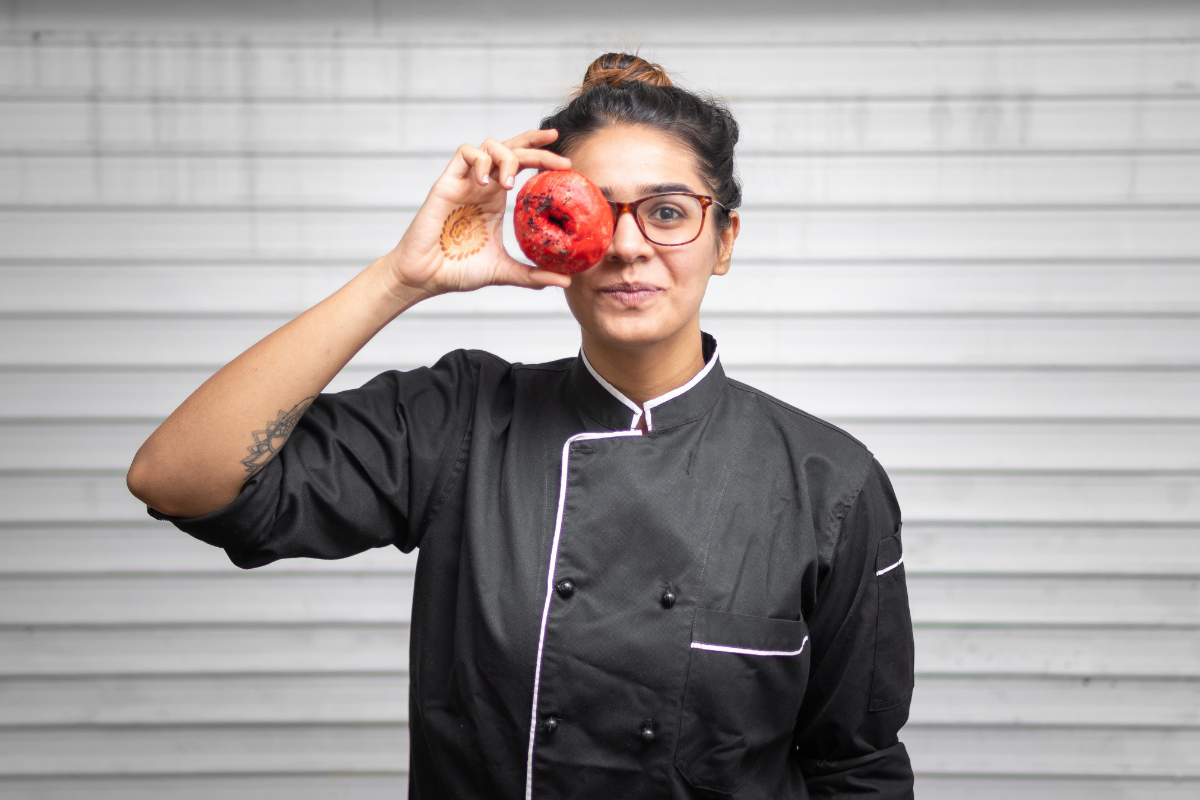 About the chef
A student of Financial Market, Chef Minali Zaveri holds her degree pastry arts from Sophia College (Mumbai), Ferrandi (Paris). She was a Head Baker and teacher at an NGO for young adults with special needs, staged with several Michelin starred restaurant, Jean Chauvel, in Paris. She has worked in a Japanese restaurant Kokoro and has remained the head pastry chef at The Table and Magazine Street Kitchen, Mumbai and is now the founder of The Crème Company, a pastry and bakery cloud kitchen for several restaurants in Mumbai that deals in B2B and B2C. She has been a pastry consultant in top restaurants of Mumbai and loves learning new things from others while sharing her knowledge too. Join this workshop with her to learn all the methods and techniques to master the art of entremet today!
Who is this for:
Baking professionals: Take your baking a notch higher at this workshop. If you're a pastry chef running your own business, this class will give you ample ideas to expand your festive menu
Pastry students: Whether you just graduated or are pursuing pastry at a culinary school, this class is sure to help you polish your skills build your unique brand for people to remember
Food bloggers: Feed your feed with new recipes and ideas by signing up for this curated class and watch the magic unfold