About the class
A 100% eggless workshop that is designed to help boost your ROI. Grow your orders and revenue with chef Gitika Abbott, via this workshop designed to help you master minute details and nuances to construct an intricate 3 tiered chandelier cake and more.
What we will learn
Working on real cake
Working on a dummy
3 tier anti gravity chandeliers cake construction
Perfecting ganache
Layering/frosting
Sharp edges
Learn techniques that can be used for all mediums (ganache/buttercream/whipped cream)
Knowledge of mood boards/ design implementation/ aesthetics
Correct frosting and fillings for such cakes
Fool proof recipes
Working with Sugar decorations
Flower decorations- Wafer Paper
Smooth/ Flawless finishing
Learning sugar geode technique
Pricing/Storing
Packaging/Transportation
Use of gold
Tips and tricks for assembly at venue
Use of gold leaf on cake
Vendor details for ingredients
Detailed recipe PDF

About the dishes
In this eggfree workshop, chef Gitika Abbott will demonstrate how to construct a 3 tier-chandelier cake with utmost perfection, along with sharing the tips to use several other techniques of cake decoration like, use of gold leaf, ganaching, frosting and more.

Class Price: Rs 3,500 inclusive of GST
Date: Thursday, 4th August
Time: 4PM to 6PM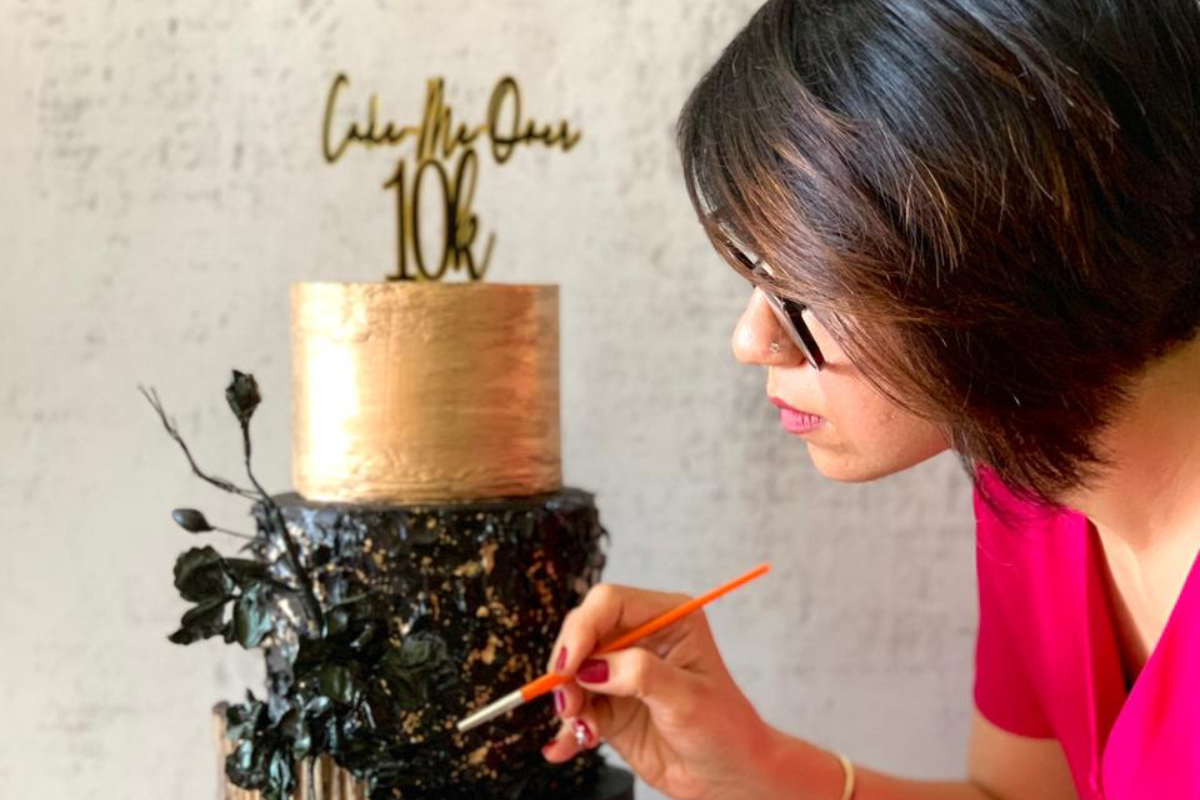 **Image has been used for representational purposes only**

About the chef
Gitika Abbott, founder of Cake Me Over, started her journey in 2013 and since then, has achieved several feats in the world of baking. Her venture combines pastry and art and is a boutique bakery known for their innovative trendy classes and unconventional cakes. She has been named as one of India's top 10 home bakers in 2020, been awarded the 7th position globally at Cake International in 2020, Birmingham UK and her venture has also been recognised as the Iconic Bakery(Delivery)-South Delhi 2021 by The Times Food Awards.
Who is this for
Home bakers: If you have a home kitchen, and are looking to up the offerings on your menu or pick up new skills, this class is perfect for you, sign up for this class, to delight and acquire more customers month on month
Baking professionals: Take your baking a notch higher at this workshop. If you're a pastry chef running your own business, this class will give you ample ideas, help you master techniques to bake more expensive cakes and grow your orders
Pastry students: Whether you just graduated or are pursuing pastry at a culinary school, this class is sure to help you polish your skills, and establish a high-end brand image for your self